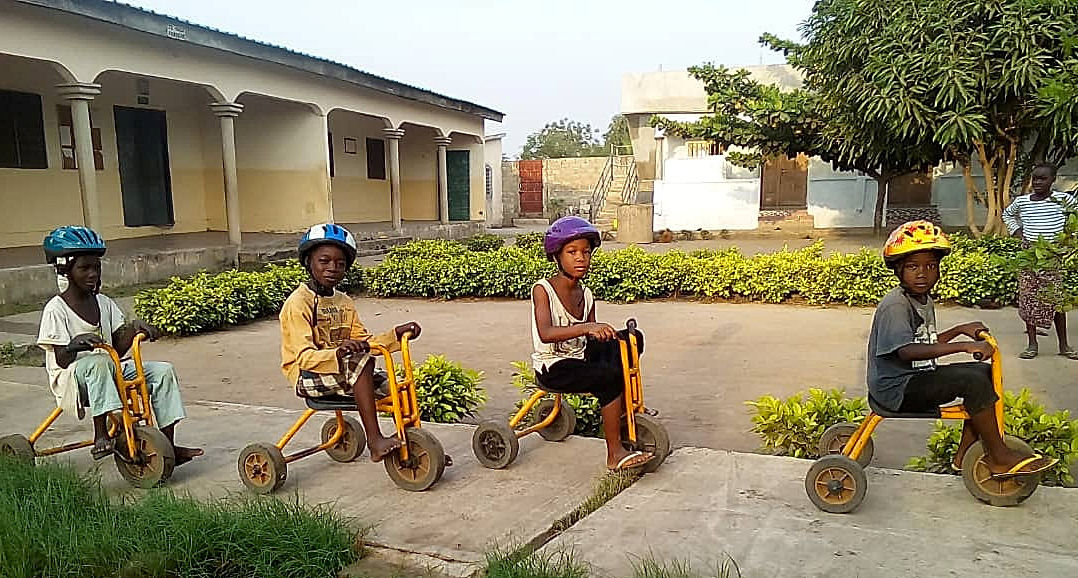 Photo: Copyright © Tamatogo e.V.
Education nurtures hunger
Hope for baby children thanks to Tamatogo
Education fosters hunger - not just for knowledge and knowledge. In countries like West African Togo the slogan is quite literally. Because only with a basic school education children have the chance to find a lucrative work as a young adult, which feeds them and their families. The association Tamatogo takes account of this with its commitment. In Yogon, a part of the city of Lomé in the south of Togo, a donation center is created for girls and boys who have lost their parents. Here they will find security, a secure supply of healthy food, and the school lesson which will help them to satisfy their own hunger.
How necessary such projects are, the initiator Brigitte Peters from the Bavarian Geisenfeld knows. For her companion and husband Amidou Mahamadou is a native Togolese. Every year, the two visit their old home. A look at the naked statistics reveals their concern: the average life expectancy is here not least because of the lack of medical care at 58 years, the child mortality rate is 5.8 percent. Over half of the population is under 16 years of age and a high proportion of young people have lost one or both parents early. Grandparents or other dependents are often overwhelmed by their care, because they themselves struggle for survival.
As a result, some 33 per cent of the 5 to 14-year-old children of Togo work without education as cheap aid for less than a hunger wage. A further 300,000 have fallen victim to trafficking according to official estimates and are enslaved in neighboring countries.